Puppy Life Skills Course
under 5 months old
Covering
Sit, down
Social skill (do's & don'ts)
problem solving
Wait, stay
Reverse technique for slack lead, Puppy recall,
Noise Therapy,
House training,
Mouthing & chewing,
Puppy choice training in grooming, bathing & health checking.
Dog Foundations for Juniors & Adults
(over 5 months)
Covering
Inside manners & outside manners,
Loose lead training,
Whistle recall,
Food manners,
Jumping up,
Stationing (sit wait & down stay) Calming your dog
Paws Together 1
Enrichment tasks
40 day Course
You get 40 days worth of training to brain train your dog. This can lead to a calmer dog which prevents behavioural problems & takes the guilt off when you have a busy life, giving you lots of ideas to mentally stimulate your dog
For a full list of what's covered visit the store
Paws Together 2
Obedience tasks
40 day Course
Giving you new ideas to add to your tool belt with your dog in relation to obedience training.
Giving you lots of training advise to help motivate you to train your dog each day. You get 40 days of training, you click on the link each day to complete your task.
For a full list of what's covered go to our store
Walk with me
Loose lead training 10 day challenge
10 days of great methods & tips to get your dog walking on a loose lead, which as a result gives a more enjoyable walk for both of you
Tight leads can lead to reactivity & poor behaviour off lead too so we feel its one of the most important things for your dogs health (pressure on their body) & mental well being
Come when called 20 day challenge
This gives you 20 days of methods, ideas, considerations, tips & ways of enhancing & achieving a first time recall with your dog. If you struggle with your dog running off or after distractions then click here.
Are you fed up of them running off to play with other dogs?
Chasing animals?
Not listening?
This is the course for you
Become the game!
Further Education Course
Next level up from Foundations
27 games of recall & teaching to work
lunge training
Send to station
14 extra lead tips after the Loop technique
Place training
Barrier training
Out training for when your cooking
Boundaries & getting more focus
Brain training (mental stimulation)
Canine Hoopers
Level 1 at home
Learning the foundations of this wonderful dog sport, that you can do at home, giving your dog an outlet to work. Enriching your dogs life mentally & phyically.
Most dogs get behavioural problems due to them feeling 'unemployed' this can turn a bouncy high energy dog or a dog with behavioural issues in to a calmer, more satisfied & focused dog, by giving them the outlet to work
Trick Training Course Level 1
Learn 20 tricks for your dog. there is a help video on each trick for you to watch.
Film & submit 10 of the 20 to us via our Facebook page or email & we will send out a Super Trick Dog Certificate to you.
Great fun & enrichment for you & your dog
Coping with the world
This course is designed for dogs that are reactive when out & about or if you want to set your puppy up for success from the start.
If you want to learn to read your puppies calming signals & aggression warnings. Learn more about off lead play. This course has video's for you watch with breakdowns of dog communication signals & warnings, it then includes methods for dealing with lunging, reactivity & fear
VIDEO TUTORIALS . NOTES, EMAIL SUPPORT. INSTANT HELP.
TRAINER AVAILABLE DAILY
You have access to the course for life!
No time frames do at your own speed
Separation Anxiety Training Course
Learn how to teach your dog a coping mechanism
Teach your dog to be ok to be away from you insight behind a barrier or out of sight when you go out.
Does your dog bark or whine when left?
Does your dog destroy when left
Do you want to know how to teach your puppy to be left?
Then book this course
Obedience Package
This package gives you a discount when booking Dog Foundations & Further Education course
Puppy Package
This package gives you discount when you are booking Puppy Life Skills & foundation life skills together
Anxiety
on walks course
This course is for dogs that have anxiety out on walks, please note if scared of noise they need Noise desensitisation training too.
This course gives you a methodology for building confidence when on walks & finding a purpose to their walks
Noise Desensitisation
This course shows you how to give sound therapy to your puppy or adult dog.
Is your dog scared of fireworks?
Is your dog jumpy to noise?
Is your dog worried or scared of noises?
Then this is the course for you.
Place & Visitor training
This course teaches:
Dogs to be calm when visitors come in (stopping them jumping in arousal)

Dogs to be not reacting & barking at visitors

Dog to be able to be in place whilst having dinner

Dog to be happier being settled away from you
Reactivity in the House & Garden
Does your dog bark in the garden?
Does your dog bark at the house windows or gates?

Does your dog bark at visitors or knock of door?
Does your dog bark on animals/people on the TV?

This course is designed to take you through the steps.
The video tutorial is of a dog that suffers with reactivity to garden, visitors, windows & TV. It takes you through each step of the training process.
Resource Guarding (teach your dog to share)
Does your dog growl, bark over bones or be funny with others when they have something. This is the course for you. With a help video & notes, it will show you how to teach it step by step. The dog on the video is a food aggressive dog with a bite history so you can see each step of the progress. You may have a puppy thats showing protective behaviour or an adult dog warning or being aggressive. This course was designed by myself with 20 years of training experience

Canine Hoopers
Level 2 at home
This is advancing your dog from Level 1 & giving you picture course layout for more complicated courses & introducing front & rear cross overs.
An enriching dog sport that is low impact any breed of dog can do it & any age, it gives your dog a job.
You need to have done Level 1 before doing level 2
Barking in the car
Does your dog bark in the car whilst you are travelling?
There are many reasons why this can occur.
This course goes through the triggers of why this behaviour occurs then breaks each behaviour down on how to train or what to impliment.
Kids training dogs level 1
Home schooling with the help of your dog,
Methods include:
Kibble flick game (impulse control)
Stay at my heel
Under training
Touch
Treasure hunt
1,2,3 game
Brain training for your dog course
Mental stimulation & activities you can do with your dog, it has 10 Brain training games to teach your dog keeping them busy, calmer & more enriched
It involves the following methods:
Breath easy
Check in with me
Treasure hunt
Scent work
Calm on cue
Object discrimination
Colour Targeting
Nose indicator
Red light / Green light game
At home Library Membership
These are Live classes that are recorded so the trainer demonstrates then you pause video & you have a go. Classes vary from recall, loose lead walking, tricks & more.
A great way to motivate you to train at home.
More information on the class library page website
Membership is for 1 month, its £25 for first month then £15 per month after that. New classes get loaded each month
One to One Behavioural assessment
This One to one session would be ran over Zoom meetings, I send you an email with password & website link & then we talk over webcam at a time to be convenient to you. I then go through your issue with you, then I can talk you through methodologies
If I can give advice over webcam without any regime I will do if it needs a thought out plan of action then we will design a online video tutorial if we havent got one designed already to get you through the issue you have with your dog
Jumping Up Prevention Training
Instructor Tracy talks you through all the triggers that cause jumping up behaviour, how to redirect the behaviour to a more socially acceptable greeting. How to create incompatible behaviours, teach a default sit. Owner Distancing Technique to teach your dog 'off' cue, management when out & about off lead & on lead walking past people in the street.
Paws Together 3
Impulse control tasks
40 day
40 days of impulse control activities, work your way through them at your own pace.
Looking at their impulse creates a calmer dog as a result, one that control their instincts & makes good decisions.
For a full list of what's covered go to our store
Soap Suds Course
Bathing dogs, health checking, nail trimming & brushing your dog can be difficult if they try to bite the brush, they wriggle away or they show aggression towards you, this course is here to help…
Giving your dog 2 methods of choice when bathing, trimming, health care & brushing.

Lots of tips, video tutorials, how to read your dogs calming signals & aggression warning signs.
Paws Together packages
This includes Paws Together Challenges 1, 2 & 3.
When you buy them altogether you save £20
In the shop this package is under packages
Canine Hoopers
Level 3 at home
This course introduces the Tango Mat, teaching you how to add distance to your handling.
More complex maps for working at home with your Hoopers.
You don't need to invest in more equipment than you had in level 2. Tango mat can be made from things you have round the house & I will show you.
We now have a package for all 3 levels in the shop or level 2 & 3 under packages
One to One Puppy & Adult sessions over zoom
One to One puppy session £40
One to One Adult session £50
These only cover obedience based issues not behavioural, you would need a behavioural assessment otherwise.
These sessions are held over Zoom. I send you a Meeting ID & a password, you don't need to sign up you just go to link in email & click on at the time we arrange over LIVE chat or email
Agility at home Course
This course is not just for beginners, its for any one, I will start at more basic & then move up to more advanced work! It includes maps of courses for people that have attended classes & has tips for any beginners along the way.
You don't need to invest in expensive equipment, Tracy has spent hours finding cheaper alternatives or household objects you can use instead.
At home Class Library & Zoom One to Ones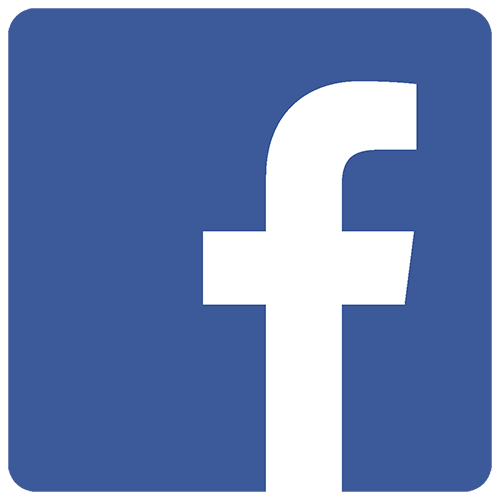 Slideshow of Dog School Live online dog training pics
More Please
Canine Games Course
40 games for your dog to help enhance focus on you, reduce distractions, create a calmer dog, improves recall, gives your dog focus, enhances bond & is extremely fun for your dog.
Attention Seeker Course
NEW
This course is for dogs that bark in your face, are demanding you give them attention or give them what they want.
Are you fed up of your dog barking at you then this course is for you.
Video tutorials & notes with live chat to assist you through your training.
This is where 'At Home' Classes log in to view their classes see LIVE CLASSES above for details
10 steps to Calm
NEW
Teaching you in 10 steps you do each day for 4 weeks to create a calmer dog, more focus & they then find easier to learn. Improve your dogs behaviour & join the 4 week challenge.